28th July, 2019
Slot 1: 12-2PM, Slot 2: 3-5PM


Please note this event is cash only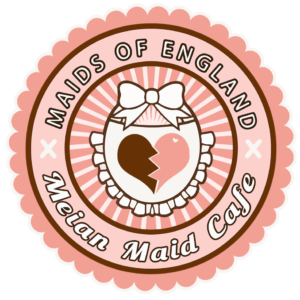 Okaerinasaimase, Goshujin-sama, Ojou-sama!
The stars align and the unexpected becomes reality; shining light and deep shadow entwine to create a shining path through the dimensions, and the maids of Meian step through the gates of the MOE mansion for the first time. We would love to see all of our Goshujin-sama and Ojou-sama return home on this magical day, to experience the first ever MOE x Meian Collaboration Café!
Head of the Light side, Maid Chiyo, conjures delicious recipes to distract Maid Amelia from decorating the confused Maid Akari with various 'SPARKLY' accessories. Tensions between Maid Khao and Head of the Dark side, Maid Sachiko, rise as they debate how to perform their duties; meanwhile, Butler Mako keeps Maid Lillith from pouncing on her beloved Khao.
As Meian Maid cafe is a non-profit maid café, MOE will also be donating our profits from the event to charity – so please come and celebrate with us!
♥MAIDS & BUTLERS♥
Maids Of England
Maid Khao
Maid Amelia
Maid Lillith
Butler Mako (Doorman)
Meian Maid Cafe
Maid Chiyo
Maid Sachiko
Maid Akari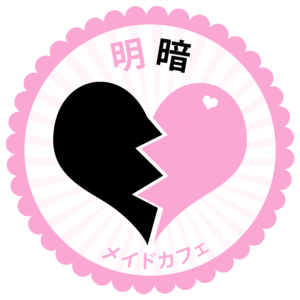 Meian Maid Cafe is a pop up cafe inspired by those in Japan's Akihabara district. Our cafe has a twist, which means our waitresses wear uniforms that have a sweet or a spooky theme, but overall are inspired by the concept of 'kawaii' or looking cute.
Meian Maid Cafe is not for profit, so all our proceeds go to charity, and the chosen charity switches every event.
Slot 1: 12-2PM
Moe Power Beam
Take a step into the MOE mansion as the maids of Meian reveal their hidden soul colours!
MOE Kyun Lucky Dip!
You will have the chance to win limited edition bromides, badges and event chekkis in our returning Lucky Dip! Including brand new MOExMeian bromides. Each dip is £3.50; try your luck!
Slot 2: 3-5PM
Dark vs Light
The maids of MOE embrace their inner sweet side or spooky edge as they join the Light or Dark side!
Light or Dark?
We will be offering grouped chekkis to purchase! Full Light side and Full Dark side chekkis will be available for £5!
Event Specials
Chekki, Chekki Sale
Meian Maids will be hosting limited sales of pre-decorated chekkis of our staff wearing each other's uniforms! These will be available for purchase for £3.
Otanjoubi
Does your birthday fall 7 days before, during or after our event? Let the Doorman know (proof required!) and we will sing you Happy Birthday and present you with a free harem chekki!